Speech by Dr Alix Frank-Thomasser
book presentation, November 2010
I will consciously start this presentation by quoting a 15-year-old girl. On 5 April 1944 Anne Frank wrote in her diary:
»Oh yes, I don't want to have lived in vain like most people. I want to be useful or bring enjoyment to all people, even those I've never met. I want to go on living even after my death.«
By saying this, Anne Frank expressed exactly what this book wants to say: We want to remember. We want to remember the individual fates of our colleagues. They did not live in vain. They shall not be forgotten.
As you read this book, you will be confronted with the fates of a total of 1,914 persecuted Austrian lawyers. As many as 1,830 of our colleagues were persecuted because of their Jewish origin, 67 lawyers for political reasons and 17 of them for other reasons, for resistance, for homosexuality, or for reasons which the documents do not show us.
The book, therefore, comprises the fates of all our colleagues who were persecuted under the Nazi regime and who were banned from practising their profession.
In addition to the 1,914 different fates of those persecuted lawyers this book will also give you an insight not only into the background of the research and the sources but also into the history of the Austrian legal profession from 1918 to 1938, in other words into the Zeitgeist on the eve of those terrible persecutions. Barbara Sauer is the main author of this book. She has meticulously researched the individual fates of those persecuted colleagues and put them together in the biographical part of this book. Her co-author Dr Ilse Reiter-Zatloukal explains the background and the roots of the persecution of Austrian lawyers. In her contribution she gives us an insight into the extent to which anti-Semitism, fin de siècle theory and the legal profession were connected.
In the interwar period the Austrian legal profession was structured into seven State Bars: Vorarlberg, the Tyrol, Salzburg, Carinthia, Styria, Upper Austria, with the largest Bars for Vienna, Lower Austria and Burgenland. At the time of the Anschluss, these Bars had 2,541 members; however, at the end of 1938, there were only 771. That equates to a difference of 1,770 members, not exactly the number of persecuted or disbarred members because it includes other lawyers who were not persecuted but died in the period from March to December 1938. At the same time, new members were also admitted to the Bar.
In fact, 1,804 persecuted lawyers were removed from the largest State Bars of Vienna, Lower Austria and Burgenland, the majority of them as of the end of 1938, as they were classified as Jews according to the Nuremberg Race Laws.
That is why, on the occasion of this book presentation, I would like to say a few words about the Jewish religion. The Jewish religion believes that the most valuable asset one can possess is life itself, and, in this world, it is to be affirmed in every way. For a practising Jew, therefore, to be forgotten, to have their name erased, is all the more terrible. That is why Jewish graves may never be levelled to make room for another body. Jewish graves are to stand for all time and have therefore become one of the most important historical sources for us. Persecuted Jewish lawyers who died in the Shoa have no grave, no inscription. If you visit a Jewish grave, as a practising Jew, you will not leave flowers, which will wilt, but instead you will lay a small stone upon the grave in "eternal" remembrance. This book may therefore be such a stone of remembrance, too. This book was written to give back to those colleagues a significant part of their lives, and with it their names. In the 1,914 individual biographies you will see the fates of those persecuted lawyers, some in detail, some through personal accounts, through letters they wrote to relief agencies, if they survived the Shoa, through accounts from the descendants of those persecuted lawyers, and through facts and figures about their persecution from numerous archives.
To date no professional group has been studied to this extent as victims of the Nazi regime, although various works have time and again referred to the particular situation of the legal profession.
Let us now turn to the sources of the research:
When a person was first admitted to a law firm as trainee lawyer, they were entered into the register of trainee lawyers. This included their date and place of birth, the date and place of their three prescribed state examinations and graduation, and their court internship. In a next step, their relevant internship period and other accreditable work, as well as the date and place of their bar examination and registration in the register of defence counsel, would also be recorded. After completing the prescribed internship periods and passing the bar examination they were entered into the register of lawyers.
Those registers, which have survived in all Bars, are the starting point for the research which forms the basis of this book. The "disbarred" stamp, which can be seen on the book cover, also comes from those registers.
By the end of 1938 the State Bars of Vienna, Lower Austria and Burgenland had so many disbarments to implement that they even had their own special stamp made for the procedure.
In addition to the registers of lawyers, the State Bars of Innsbruck and Graz also kept historical personnel files, which have proved to be an incredibly valuable source not only for the biographies of those persecuted but also in a greater context, as these files contained documents which show in detail how the disbarment procedure was carried out in 1938.
State archives, the Austrian National Archives, in particular the files of the former Property Transfer Agency and the relief agencies, the documentation archive of the Austrian Resistance and the Records Office of the Viennese Jewish Community were available in addition to the sources mentioned above. And we must not forget the enormous amount of information that we received from the families of the persecuted lawyers concerning their individual fates.
Where did the persecuted lawyers come from?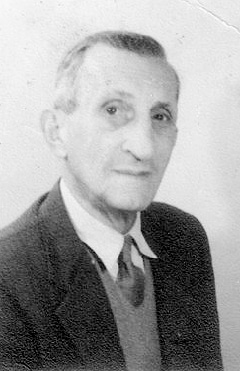 Dr Marzell Glesinger: Regarding the fate of the lawyer Dr Marzell Glesinger, his son David Glesinger wrote that his father was born on 21 June 1892 in Leoben, Styria, with roots in Austria going back more than 500 years. This very probably applies to many of the lawyers who were disbarred for racist reasons pursuant to the Reich Citizens Act [Reichsbürgergesetz]. They were Austrians, many of them so-called Old Austrians. Many of them had fought for their fatherland in the First World War, many of them with distinction. Dr Marzell Glesinger received two military decorations in the First World War. He was a lawyer in Villach. "Overnight, from 12 March 1938 my father was suddenly banned by the Bar from practising. He was no longer allowed to enter his firm, which was part of our apartment. In place of my father another lawyer took over the Geissler law firm. After a few days they came to our home and took all of our valuables. My father had to flee to Vienna with his family; I was a baby and my sister was a little girl. Then we fled with our parents via Germany to Holland, where we stayed for a few weeks and then emigrated to Israel in 1939, with no money and no job." Dr Glesinger worked in the road construction industry in Israel; he was a porter and a night watchman. He never came back from this. He never practised as a lawyer again.
Almost none of the persecuted lawyers who managed to emigrate and survive the Shoa returned to the legal profession. Only a handful returned and were readmitted to the Vienna Bar after 1945.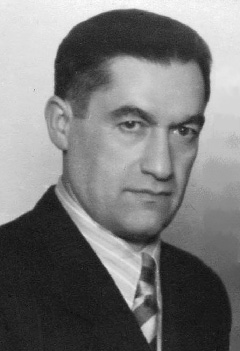 Dr Abraham Groß: Only a very few, such as Dr Abraham Groß, managed to successfully practice their legal profession in the country they had emigrated to.
Professor Nachum Groß wrote about his father: "My father was born in 1893 in Brody District in East Galicia, where he attended the traditional Imperial and Royal Rudolf Grammar School. When he was still at school my father gave private tuition, including Hebrew. In 1912 my father enrolled with the law faculty in Vienna, and also with the Imperial and Royal Export Academy (today the Vienna University of Economics and Business) where he learned English, French, Spanish and Russian, among other things. Upon completion of his studies my father was called up into the army in 1916 and assigned to the intelligence service due to his language skills. He graduated in law from the University of Vienna on 23 December 1918, and in 1934 he opened his own law firm in Capistrangasse 4 in Vienna's 6th District, where his family also lived. His wife helped him with office work, especially with bookkeeping. After the so-called 'Anschluss' my father primarily represented Jewish clients in cases against the authorities regarding forced sales, in hearings to bring about a release from a concentration camp, or in obtaining visas. Only after he himself was arrested and interrogated by the Gestapo for several weeks and the law had prohibited Jewish lawyers from representing Jewish clients did my father start arranging his own emigration. Our family reached Palestine in the spring of 1939. A relative who had been living there since 1921 helped us find an apartment and found a lawyer in Palestine who took my father on as a trainee in his law firm. The legal system in Palestine was comprised of English, Turkish and religious elements and the mandate government required that immigrant lawyers took examinations in two or three official languages and in all fields of law. Many legal professionals who had recently immigrated failed to meet those requirements. English and Hebrew were no major problem for my father; for the legal examinations my father attended a private preparation course and once he had acquired his license my father was allowed to run his own law firm in Palestine, which was soon successful. My father Dr Abraham Groß worked in his law firm right up until his death in 1969." The fate of Dr Groß is an exceptional case of those persecuted lawyers who managed to emigrate early enough.
Most of the persecuted lawyers who survived the Shoa experienced fates similar to that of the Viennese lawyer Gustav Leipen, who wrote the following to the relief fund: "Prior to my emigration from Austria in 1938 I had been working as a lawyer since 1898, most recently in Gölsdorfgasse 4 in Vienna's 1st District. I always made my work and skills available to my colleagues and the Bar selflessly, and worked on the Bar's Disciplinary Board from 1916 to 1938. From 1929 onwards I held the position of Vice President of the State Bar of Vienna, Lower Austria and Burgenland. For many years I was chairman of the employee assistance fund and was always prepared to support my colleagues and their families, even out of my own pocket.
My current financial situation is very poor. As a result of the Nazis seizing power and my subsequently urgent need to emigrate from Austria, I have lost most of my assets. I have long since used the very little that was left to establish a meagre life for myself and my wife in America, where the cost of living is very high. For quite a long time I have been relying on the support of friends and acquaintances, but especially on the help of my nephew. My wife's poor health, and our advanced age, mean that we are both completely unable to work and free ourselves from this terrible plight by our own means."
Many lawyers who survived the Shoa were simply no longer in a position to return to the legal profession due to the psychological torture they had had to endure during their persecution.
From 26 April 1938, lawyers persecuted for racist reasons had to register all of their assets in Austria and abroad if they exceeded an amount of 5,000 Reichsmarks. In fact, however, many people whose assets came nowhere close to this limit filled out the relevant forms simply as a precaution. In particular, a large number of lawyers whose assets were worth less than the limit of 5,000 Reichsmarks apparently created and submitted such lists of assets as of 27 April 1938. This particular caution may have been due to the fact that, following the Anschluss, lawyers now recorded as Jews under the Nuremberg Race Laws were in more danger than the general Jewish population, but there was also a widespread preconception that lawyers, especially Jewish ones, were particularly rich.
Dr Ernst Basch, who had been a lawyer in Wolkersdorf, Lower Austria, since 31 March 1914, described what happened when these assets were first registered and then seized: "On the evening of 16 September 1938, Nazi Local Group Leader Karl Zweiauer, Count Leo Hardeck, representatives of the local police and of the local district court, knocked on the door of Mr and Mrs Basch and forced them to 'donate' their house to the municipality. Under immense threats Selma and Ernst Basch had to leave the town within a few hours. Under pressure from those men, they promised never to enter Wolkersdorf again. The two of them found temporary refuge in a hotel in Vienna. Their long-serving household help sold family jewellery which had been secretly put away previously. By means of the proceeds the couple were able to flee to France via Berlin in March 1939. However, the Gestapo arrested Selma and Ernst Basch in the Atlantic port of Nantes."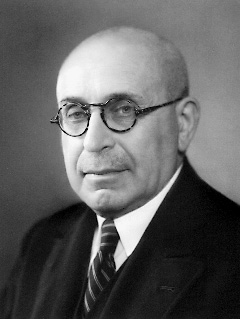 Dr Siegfried Kantor: 388 persecuted lawyers were deported to concentration camps; 303 of them were murdered. We know of 39 lawyers who were driven to suicide as a result of the persecution, although the actual number is probably a lot higher. In fact, 167 persecuted lawyers died in Austria in the time of the Nazi regime.
Even Dr Siegried Kantor, who had been President of the Vienna Bar since 1932, was not able to evade persecution. Under the pressure of persecution he renounced the legal profession on 30 August 1938 and, in doing so, his admission to the Bar. Shortly after the Anschluss he and all other politically active lawyers were arrested and held in custody by the Gestapo for three months. In August 1938 he managed to emigrate to France and then, following the occupation of France, to the USA.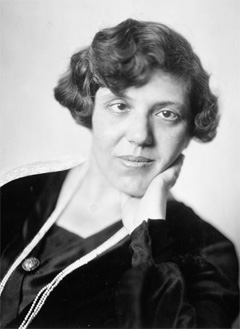 Marianne Beth: The first female lawyer in Austria, and also the first woman to complete legal studies in Austria, Marianne Beth was also a victim of persecution. She was born into a Jewish family of lawyers as Marianne von Weisl on 6 March 1890. On the occasion of her marriage to Protestant theologian Karl Beth she converted to Protestantism (Augsburg confession). As a lawyer she published articles in academic journals and daily newspapers on the legal situation of women; she was engaged in the legal promotion of the civil women's movement and was predominantly active in associations and clubs representing the professional interests of women in the context of the civil liberal women's movement. She was on the Board of the National Council of Women - Austria, President of the Austrian Women's Organisation, and Chairwoman of the Association of Practising Female Legal Professionals in Austria. She was one of the first four international female vice presidents of the International Federation of Business and Professional Women, which was founded in Geneva in 1930 and again exists today. In July 1938 Marianne Beth had to discontinue her work as a lawyer and in August of the same year her work as a court interpreter. As a converted Jew she was disbarred based on the provisions of the Reich Citizens Act with effect from 31 December 1938. Marianne Beth then dissolved her law firm and emigrated to the USA in 1939, where she was no longer able to work as a legal professional but rather, as she herself wrote, had to work very hard for very little money, eventually achieving a leading position in a translation firm. Marianne Beth died in a retirement home in the State of New York on 19 August 1984.
Many of those politically persecuted colleagues had previously served as officers of the Austrian Fatherland Front and Homeland Protection, including lawyer Dr René Blavier, who as former officer of the Fatherland Front and Homeland Protection was registered by the Gestapo for identification purposes on 27 July 1939 and taken into so-called "protective custody". He was incarcerated in the Sachsenhausen and Dachau concentration camps and was tentatively released from "protective custody" from Dachau concentration camp on 20 April 1943. He was readmitted to the Bar on 2 October 1945 with his law firm in Vienna.
Of the lawyers in the Resistance I would like to highlight one: Dr Franz Schotola was arrested for the second time on 10 October 1944 in connection with his activities for the resistance group "Free Austria" and sent to Dachau concentration camp on 14 November 1944. He had previously been arrested for usurpation of an office and was imprisoned until February 1943. The daily report of the Vienna Gestapo No. 8 for 24 to 26 November 1942 reads: "Schotola called upon the state police at WWK Vienna I on behalf of a prisoner who had been released from protective custody, in order to bring about a suspension of his call-up, and presented himself as an officer of the secret state police."
Imagine, during the Nazi regime, a lawyer presenting himself as an officer of the Gestapo to offer support to a prisoner in "protective custody", thereby surely risking a much greater fate than merely being arrested himself.
To conclude my speech I would like to read you a letter written by a German lawyer to the Saxony Ministry of Justice in Dresden in May 1933. You will not find this letter or the fate of this lawyer in this book as Dr Helmut Klemperer was a German lawyer and not an Austrian one. However the letter reflects what a persecuted Austrian lawyer who usually stood for the law and had been deprived of the law, i.e. his or her rights, may have felt as a result of the "disbarred" stamp in their legal record.
Dresden, 13 May 1933:
»I received your letter dated 4 May 1933 in which you informed me that you are considering revoking my admission to the legal profession as I am not of Aryan heritage. In this regard I state as follows:
It is correct that I am not of Aryan heritage. I am far happier to boast that I am of Jewish heritage, as were Jesus Christ and Karl Marx, the greatest advocates for the rights of those who toil and bear heavy loads, the downtrodden and exploited classes. It is not that I am proud of this heritage, for I have not earned it on my own merit. Racial pride is absurd. But I am pleased to belong to the Jewish community; it stood on the highest step of civilised behaviour while the Aryan peoples of Europe were still wild savages. They have persecuted and derided this community for centuries but its written history and its laws have made their mark on the culture of the Western world forever.
I also take great pleasure in my kinship with those many great men of more recent times to whom the German legal profession, in fact the entire German administration of justice and legal studies, owes so much: with the first Reich Court President von Simson, with Staub, Pinner, Bondi, Wilmoqsky, Lewy, Stein, Jonas, Goldscheid, Hachenburg, Isay, Seligsohn, Finger, Fuchs, Loewe, Rosenberg, Glaser, Rosenfeld, Manasse, Friedlaender, Dernburg, Jellinek, Dix, Mamroth, Marcuse, Nussbaum, Pringsheim, Hoeniger, Kelsen, Nawiasny, Lenel, Abraham, Lion, Sinzheimer, Strupp, Drucker, Levi, Alsberg, Breit, Magnus and the many teachers and masters of German law who make no fuss about their Jewish heritage.
I have no objection to you excluding me from the German legal profession; I will be in such excellent company that I will have trouble showing myself worthy of it. It is true that, until now, I took pride in being a German lawyer. Today, however, I take pride in not being one. For the greatest assets of our nation lie in ruins: the independence and objectivity of the administration of justice, the respect for the opinions of those who think differently, for their lives, their freedom and their property, no longer exist in Germany. Thousands are rotting in Germany's prisons, without due process, without trials, for no other crime than that they do not share the prevailing opinion. The suicides of these innocents speak a terrible language – terrible for Germany. Germany no longer follows the rule of law. And no exalted German judge, no eminent German lawyer of Aryan heritage, has the Germanic courage to stand openly against this as counsel for the trampled rights of the minority, to say publicly what most of them think privately.
That is why I rejoice in this line that you have drawn, however absurd your theories by which a German Jew may no longer be a lawyer may be. I would laugh about it, the way the entire world is laughing, if I weren't so close to crying: not for myself, nor for the German Jews, nor for the victims of the new system, but rather crying for Germany, for my country, which has struck itself from the ranks of the civilized nations.
Exclude us from the legal profession; it will not stop us fighting for the law. This is our profession, just as Germanness is our culture and Judaism is our heritage. You can't take that away from us.
Governments come and go, but we will not tire, and more will follow us. One day the German people will realise that they went down the wrong path, once again; one day they will turn from the mad rush of feasts and festivals back to reason and objectivity, from "Gleichschaltung" (consolidation) to equal rights for all. And we will bring about this day; mark my words.
Germany, awake!
Helmut Klemperer«
You may take a copy of this letter, which never loses its relevance, from the book stall at the entrance.
Dr Helmut Klemperer was a member of the Chemnitz Bar from 1925. His first attempt at emigration to Spain in 1933 was unsuccessful; he successfully emigrated to Ecuador via Prague in 1937, where he then worked as a commercial correspondent and translator. He was readmitted to the Bar in Wiesbaden in 1957 and died in Ecuador in 1968.
I have now reached the end of my presentation of Lawyers 1938 and I would kindly ask that we conclude the presentation in complete silence in memory of the victims of the Shoa. While doing so, enjoy the music of the Lower Austrian Saxophone Quartet conducted by Mr Bernhard Zingler. After that we would like to invite you to join us for a snack here in the auditorium of the Palace of Justice.
____________________
Picture references:
Dr Marianne Beth: Austrian National Library, Picture Archive
Dr Abraham Groß: Private property of Prof. Nachum Groß
Dr Siegfried Kantor: Private property of Alice Kantor
Dr Marzell Glesinger: Private property of David Glesinger